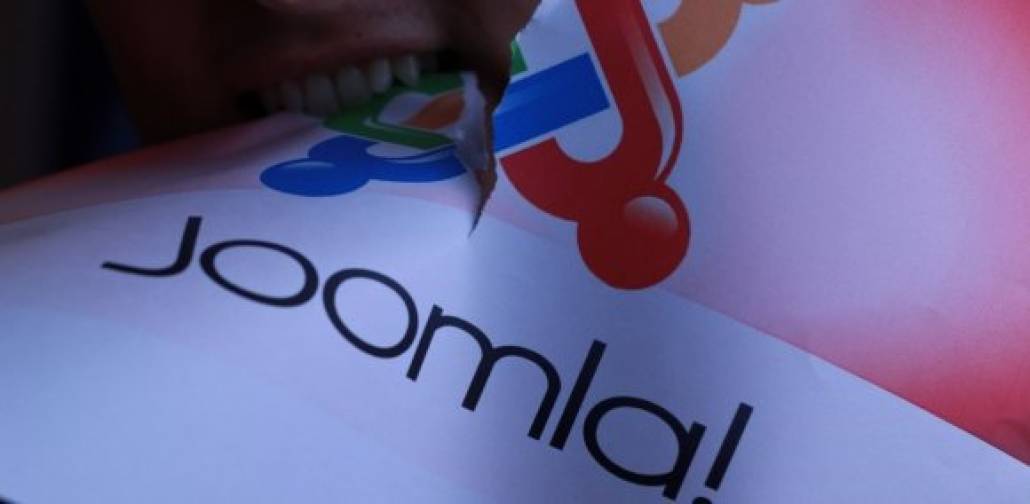 I can't help myself, but I got the strong feeling that something regarding the content management system Joomla changed over the last couple of years. And I do not mean the good kind of change. Ok, it is true. I may have overslept some changes. And I may have missed some major releases. But should there not have been more release to miss? Does Joomla have such long release cycles? Or switched the former very active community with its component- module- and template developers to another cms tool like Wordpress? At least the graphic a quick google lookup revealed, suggested so. Market share 2015 up until now: 60.7% Wordpress, 7% Joomla, after all, second place in front of Drupal and Blogger.
Yet there is this feeling of solitude, searching the web at 3am for components and modules from solely canceled and discontinued projects of former major players, not even compatible for the last major Joomla release. Abandoned and deserted project sites with last updates mid 2013. Therebetween, fee-based components, promising god and the world while not giving me the opportunity to test or try them beforehand. At least, there seems to be some artists around which are publishing their Wordpress templates for the big J too. (Source)
Joomla, or previously called Mambo, accompanied me for quite some time now. In the past, it represented always the quick and dirty way to pump out a site which should also be able to do something useful in no time. In my perception, it always were a little bit more intuitive to handle than typo 3, the big adversary. Nevertheless there were times when I used houres and houres to find a parameter to set or a bug in a component. Or when I had to rewrite components because they were not compatible to each other.
Granted, there are some nice developments too on the Joomla front. For example, the out of the box use of the google authenticator for 2 way authentication, the new and clean admin template or the new repository for extensions (where, by the way, are pretty little packages to find). Still, the new release 3.3.6 (the last one I used was 2.5 if I recall correctly) cannot fully satisfy me. Too inconsistent are the ways to achieve a desired task. Too thick is the forest of settings and parameters. Too often, the template and the CMS stand each other clumsy in their ways. For example, both are loading different versions of the JS library jQuery which causes whole modules to stop working. Or when the core systems re-captcha integration and the K2 extensions re-captcha integration kills each other off. Many problems are home grown and result from the grown nature and the modular structure, in wich still every module writes in the same data storage. I have the feeling, the competition struggles with similar problems.
So I have chosen to honor Joomla one last time. Maybe it uses the chance to redeem itself. I set up this development blog using the J. If nothing else, just to see with my own eyes what went good and what went wrong the last couple of years. One thing I can savely say: This last installation of Joomla costed me many nerves and time. The memory of old problems from the past were not totally removed from my mind, but yet I was surprised how many details one have to consider to achieve a smoth and save running system with all the features one desires. But there is a good side to it too. I now can detach myself easily from my glorified view on the Joomla CMS and begin to try out other, newer CMS tools. Glorified, because Mambo accompanied me since an early version (of me). I haven't dug into another CMS because of time issues. But Wordpress seems the way to go. Joomla, I would have loved to strike a bow for you. But you are not making this easy for me.
On the website joomla.de, the annual Joomla conference 'J and Beyond' is advertised. It is scheduled to take place in may in the city of Prague. This event marks the highlight of the Jooomla year. There the community meets, shares knowledge and fraternises. The advertising banner says in golden letters 'golden times ahead'. Suddenly I feel a little sad and the picture of an empty, large hall in the wonderful city of prague comes to my mind.
What CMS tools are you using? Or do you only trust in software you have written yourself? Is there still an active community behind Joomla and I just happend to miss them someway? And how is the illuminati order involved in all this? So many questions. If you have answers, please write me or comment. :)
Last modified onTuesday, 26 March 2019 12:01

...is a software developer (focus on App/Webdev, UX/UI, IoT) located in Lower Austria.  When he is not working on new app ideas, web applications or game designs, he teaches webdevelopment at the university of applied sciences St. Pölten. In his spare time he usually plays and streams videogames, tinkers with various webdev tools, does some sports, is making music with cubase and his electric guitar or hitting the fields with his cam. Since 2010, he is certified business administrator for applied computer science, in October 2020 he achieved his Master of Sciences (M.Sc.) degree in "Web and Mobile Media Design" at the Danube University Krems.
Email

This email address is being protected from spambots. You need JavaScript enabled to view it.